Why SEO Tools Are Essential To Your Business This 2019
Many digital marketers know by default that website plug-ins and SEO tools are useful. But just how useful are these, really, when you are trying to get ahead of the competition? Let's get past the basics and get into the heart of the core advantages of using SEO tools to make every day of your digital marketing more and more successful.
1. Scoping Out The Competition
SEO is never about reinventing the wheel. It's more like entering a global kitchen, and you have to know the best recipes to really get results. The Internet is just filled with shady SEO tactics and products that will most likely pull you to the unethical side – especially if the tactics are promising overnight results unlike seoexplode.com
There are rarely any overnight SEO successes. When you are building up a business, the SEO grows with the business itself. There is no such thing as a number one website on Google with one or two pages.
The websites that we see that are top-ranked for almost every keyword that they have targeted have invested heavily in SEO and content marketing to get there. Google is just showing you the natural results of all the hard work of those websites.
SEO tools can help you get there: to where your competitors are. SEO tools like SEMrush offer analysis of competitor websites to see their baclink profiles, current rankings, and more.
This is where your primary data is going to come from: from your competitors who have been there long before you established your website. The challenge now is to outdo what they've been doing. Do you think you can outdo them or at least equal what they have achieved? We're pretty sure you can as long as you are getting the right help!
2. Backlink Profile
SEO tools can help reveal your competitor's backlink profile – which is a treasure trove of information that can shorten your research and data gathering a lot.
A website's backlink profile is basically the network of websites that link to a particular website. Google has relied for a long time on backlinks to judge the relevance of a particular website to a keyword or set of keywords. Before, unethical SEO companies created link farms to convince website owners that they were getting great links from authority sites.
It's 2019, and we largely know that this isn't true at all. Purchasing links is a bad idea, period. You have to build your own backlink profile through hard work, but the good news here is that it's not impossible to craft a backlink profile that Google will love. But buying them? Not a good idea in any situation.
When you get analyze a competitor's website for their backlink profile, you will see an abstraction of the raw data. The abstraction would probably look like any of the following:
– A simple list of backlinks with the corresponding anchor text and additional data (this is the most common and most useful for beginners)
– A chart that shows the links in different groups, categorized by the keyword class from whence they come from
– An analysis of link toxicity or the health of the links. Some links are illicitly acquired and having enough of this will likely land your website in Google jail (getting penalties is never fun)
– A chart that shows the backlinks in groups based on the type of keyword involved and which country the backlink is coming from
– A chart that shows the backlinks and the frequency of the keywords and the anchor text used
What exactly do you do with this information? You use it the most proactive way possible.
By knowing exactly where your competitors are getting their quality backlinks from, you can start reaching out to these websites, so you can generate quality links for your website, too.
It's going to take some effort to accomplish this at a level that will elevate your website, but we can tell you right now that this is an excellent practice and it will get the job done.
3. Demolishing the Keyword Wall
Digital marketers that have been at the game know that the longer you are producing content for a particular market, the more challenging it becomes after a few years to keep churning out great content with an ever-tighter focus on keywords that produce high ROI. It can be nerve-wracking and headache-inducing to come up with the right keywords.
But that's where SEO tools can come to the rescue. Not only will you be able to see how your competitors are ranking in their niches, you will also be able to see how they are ranking for particular keywords. By using the available data from competition, you can refocus your content generation efforts to stay abreast on what your competition is doing.
This makes a lot of sense because topical trends in content change all the time, as the world changes.
People changes, their interests follow suit. Sometimes your competition will be able to detect the changes in preferences more quickly than you – and that's alright, because you will be at their heels with your data-driven approach.
4. Audit Your Website – Now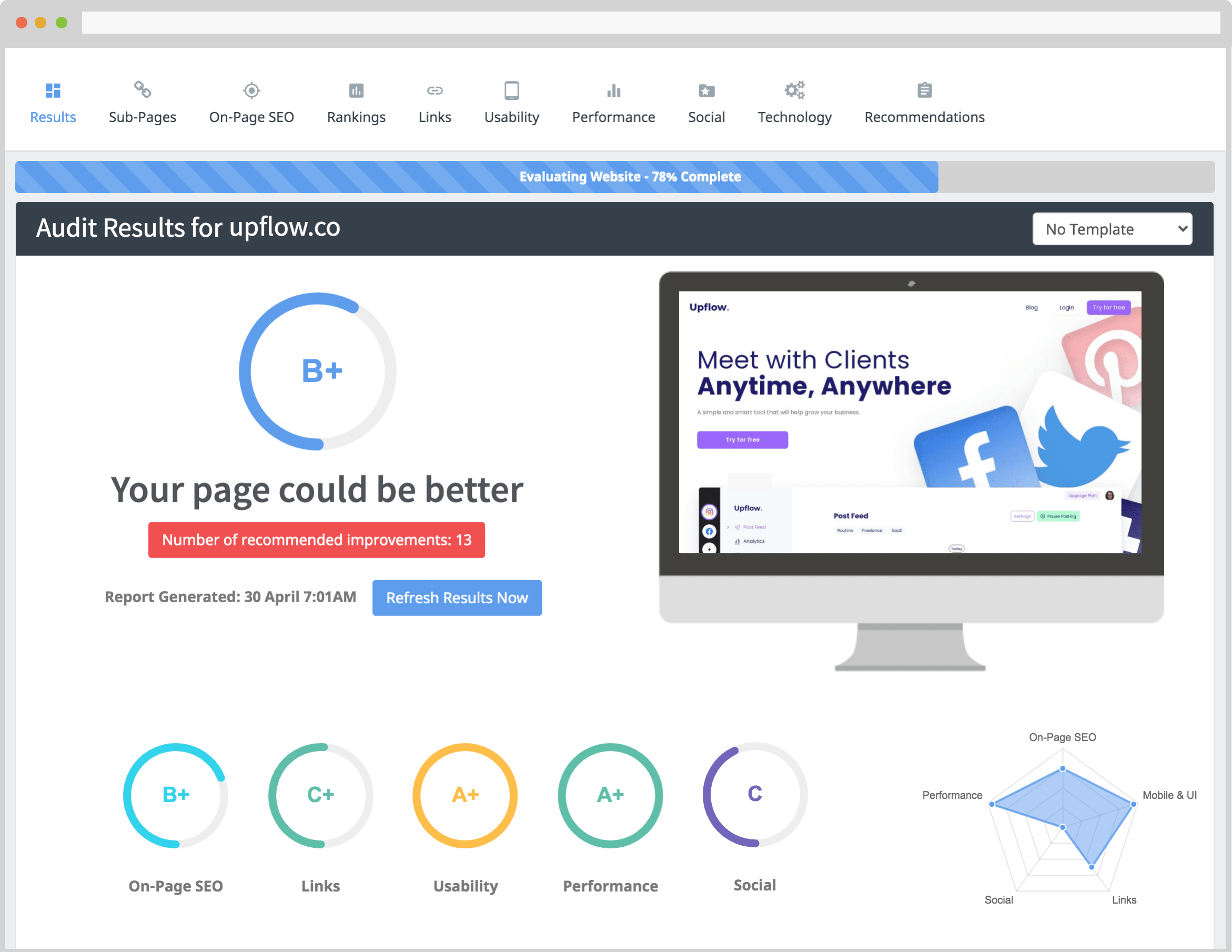 Website auditing is another important step in SEO that is often overlooked, especially if the website has been running for a couple of years and has experienced some degree of success. Never rest on your laurels!
With SEO tools like Screaming Frog, you will be able to audit your website and make sure that you have all the data related to things like orphaned pages, missing HTML elements like page titles, meta descriptions, etc.
All these vital elements can hit your website again and again, and unless you remedy these issues, it's possible that you may never get ahead of your competition who has been active in rectifying these issues from the very beginning. Automation is the name of the game so you don't burn yourself out – and yes, there is an SEO tool for that.